12 VALENTINE TIPS to LOVE YOUR BODY!
Comments Off

on 12 VALENTINE TIPS to LOVE YOUR BODY!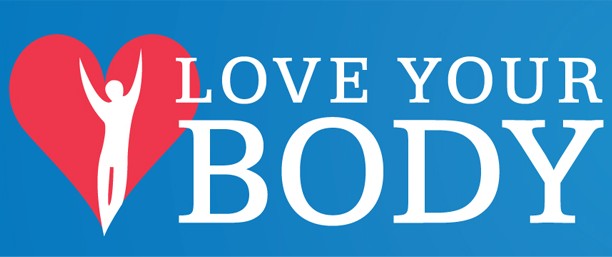 Would you like to have the best Valentine partner ever?
If so, I invite you to take on a 21 day challenge.
Be your own Valentine.
Invite a friend to practice these health tips in partnership with them to deepen your commitment to your own health and healing.
Practice being your own Valentine and develop energy for optimal health.
Consider giving your self this gift of a 21 Day love fest.
The cost is your intention, dedication and commitment to Love Your Body!
Promise the following actions for 21 days.
Start when you say so.
1. Drink 4 glasses of water per day
2. Eat a minimum of 4 cups of vegetables per day
3. Exercise aerobically a minimum of 30 minutes 3x per week
4. Eliminate at least 1 or more of the following: Sugar, Dairy, Alcohol, Coffee or Animal Protein.
5. Write in a journal 10 minutes per day ways that you live and act from your ideals and values. Write about trust, forgiveness, compassion and your wins for the day. What has inspired you from anywhere in the world?
6. Every day intentionally verbally appreciate at least 3 people for something they have said or done. Speak in a way that the person feels validated and completely seen. If you are not sure, ask them how they feel after you have acknowledged them.  Do this without telling them you are practicing appreciation. Notice how you feel about your self being generous when you are grateful?
7. Every morning wake and say to yourself, "Today I am aligned with my life purpose."
8. Every night before falling asleep, prayerfully bring to your awareness anything you are grateful for, i.e. you are alive, you have enough food to not be hungry, you achieved some goals, you listened with compassion and empathy to a friend or business colleague without offering unsolicited advice, you exercised, you met a goal, someone you know is getting well after suffering, something uplifting and inspiring happened in the world.
9. At least 1x per week for 3 weeks, read an article or book or discuss with an expert to learn about nutrition to age elegantly. Focus on foods and nutrients for energy, your brain or your heart.  You might learn about Vitamin C or E, Arginine, Omega 3 Fish Oils, Calcium or Magnesium or COQ10 or what foods build a healthy heart, provide energy for the brain or any topic that promotes a positive action to promote health.
10. Every day for 10 minutes, practice observing your awareness. Sitting or laying down, be a witness and observe your thoughts and feelings. Ok to use meditative music or follow your breath.
11. Eat mindfully. Say a prayer to bless your food. Use your awareness to focus on and enjoy the taste sensations of eating.
12. Make up some agreement that you will enjoy and have fun  to increase your energy loving yourself and others. Practice as you say will stretch you to deeply feel you are the Valentine you have been
Enjoy inviting your self to be your own Valentine.